TIFFIN INDIAN CUISINE CATERING
Indian Food King of Prussia KOP Restaurant Catering Delivery Lower Merion, Philadelphia, The Mainline and New Jersey
Bringing authentic Indian cuisine to you!
***THIS NUMBER IS FOR CATERING ORDERS ONLY***
Call tiffin for indian food catering at (267) 825-0302 or email us at catering@tiffin.com to reserve your event date
Contact us for catering your corporate catering, business lunch, or event
All catering packages served with Mint Cilantro Chutney, Tamarind Chutney and Raita (Package price includes food only, pick-up only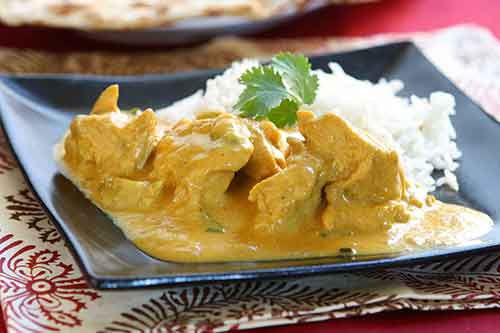 SILVER PLATTER
$14 Per Person
1 Veg Appetizer
1 Non-Veg Appetizer
2 Veg Main Course
1 Non-Veg Main Course
1 Bread
1 Dessert
Basmati Rice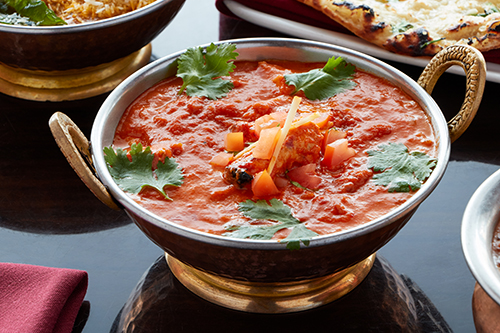 GOLDEN SPICE
$16 Per Person
2 Veg Appetizer
1 Non-Veg Appetizer
2 Veg Main Course
1 Non-Veg Main Course
1 Dal
1 Bread
1 Dessert
Basmati Rice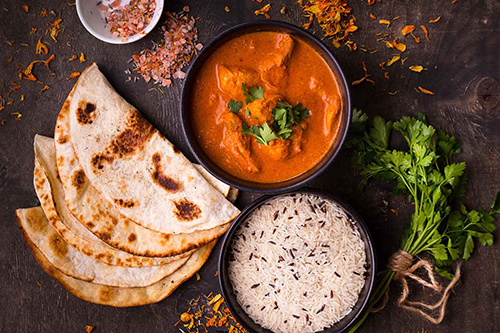 TAJ MAHAL
$18 Per Person
2 Veg Appetizer
2 Non-Veg Appetizer
2 Veg Main Course
2 Non-Veg Main Course
1 Dal
2 Bread
1 Dessert
Basmati Rice
THE FINE PRINT
PRICES LISTED ARE PER PERSON AND ARE FOR FOOD ONLY AND DO NOT INCLUDE LOCAL SALES TAX, DELIVERY, SET-UP OR EQUIPMENT. MINIMUM OF 20 PEOPLE REQUIRED TO PLACE A CATERING ORDER. FOR LAMB, FISH AND SHRIMP DISHES, PRICES INCREASE BY $3. PRICES SUBJECT TO CHANGE WITHOUT NOTICE.
Tiffin Indian Cuisine King of Prussia Testimonials
Read What Our Customers Have To Say About Eating At Tiffin:
Vinnie Patel

★★★★★
April 16 2018
This was one of the best meals I've had from an Indian restaurant. Being Indian, I'm very critical of the flavors from any Indian restaurant. Tiffin nailed it with just about every dish that I ordered. The chicken tikka masala was fantastic. The chana masala was amazing. The raita was a perfect balance. I found these guys through grubhub, but I will be going in the restaurant for my next meals with my friends. Fantastic Indian food!!
Yousaf Tareen

★★★★★
September 16 2018
Awesome service and delicious food. I love the weekly deals and the fact that using the Tiffin app gives you cash back that you can use towards purchase. Shrimp biryani, daal tadka, channa massala, bharta, and chat are my favorite. Prices are reasonable and the place is friendly and hygienic.
Swarup Moulik

★★★★★
This is one of the best place where you can get delicious and mouthwatering Tandoori Chicken. You won't regret. Give a try!!
Carolyn Struckus

★★★★★
April 12 2018
Really wonderful surprise here in king of Prussia. Everything was delish! Garlic naan bread, gobhi manchurian,  lamb vindaloo, and chicken tikka masala were amazing!
Dantourin Hanover, Pennsylvania
★★★★★
December 2, 2018
On our way back from Philadelphia last year, my wife and I stopped at tiffin with two of our children. We absolutely loved it! On our way back tonight, we had to stop. Ya know what? Can they do not disappoint! Tiffin is a fabulous place to eat!
kferrari369 Wilmington, Delaware
★★★★★
October 29, 2018
Absolute Best Indian Food Around!

My husband and I eat here 3 - 5 times a month. Best Indian food around. We've tried probably around 40 Indian restaurants between Delaware, Pennsylvania and Jersey, and the KOP Tiffin is now the only Indian restaurant we'll go to, even though it's 45 minutes from our house. The food is always exceptional, the kitchen staff is fast, and the service is perfect. The main waitress is amazing: quiet without being rude, attentive without being overbearing, friendly without being annoying. We have never once been disappointed by this restaurant, and in fact, we might be a little obsessed. It's probably a good thing we don't live closer, or we'd have a serious problem.

510conniel New Jersey
★★★★★
August 15, 2018 via mobile
Wonderful Meal!

In a Rt. 202 strip.mall with parking. Small place which is BYOB. We had pappadum even I did not see it on the menu. The chicken appetizer was fantastic! Nice and spicy and. Delicious. My friend had the lamb tikka masala which she enjoyed. I had a chicken dish which I enjoyed. The garlic naan was delicious so we ordered seconds. Make sure you tell them the level of heat you desire. Service was great! Will definatley be back!
Diana B Pennsylvania
★★★★★
Reviewed July 29, 2018
Wow! Wow! Wow!

Seriously overdue: We first went at Christmas, and returned twice since, most recently in April. Everything we got: Shrimp Biryani, Chicken Korma, Samosas, Naan, Rice... all wonderful.
This is the kind of food that makes you feel better about your life. I'd love a location that was a tiny bit closer to Reading/Lancaster/Harrisburg though - they'd make a killing here.
402shaunb Bryn Athyn, Pennsylvania
★★★★★
July 18, 2017 via mobile
Fresh and genuine

The vegetarian lunch is a fantastic deal. The food is served fresh and hot. The setting is high-quality with real silverware China and glass. The quantity of food is perfect for a lunch and provides a variety of flavors. I highly recommend this place. It is very difficult to find, so make sure you know where you're going.
Clabbers Valley Forge, Pennsylvania
★★★★★
June 27, 2017
absolutely delicious

the latest location for this Indian chain of 10 restaurants in Philadelphia and suburbs. Wonderfully fresh ingredients prepared to order. Service is quick and pleasant. Not a buffet like many Indian restaurants. Highly recommend this place.